Ten youth leaders from Moving Arts Española presented at the March 6th, 2019 NM Youth Opioid Awareness Summit at the Santa Ana Star Center in Rio Rancho NM to more than 2,000 area high schools students.
Moving Arts Española sent two of its young adult mentors to share their stories and help lead the event. Cristian Madrid (19) will be a lead MC, and Aaron Martinez (22) will be sharing his powerful story in overcoming adverse childhood experiences. Furthermore, six Folklorico dancers, Anya Backhaus (10), Sveta Backhaus (13), Barbara Garcia (13), Sherlyn Loya-Munoz (14), and Lacey Romero (10) will perform vibrant traditional dances at the event, and two Tewa Hoop Dancers Quetsuemma Denipah Cook (18) and Star Not Afraid (19) from Ohkay Owingeh Pueblo will also present their talents.
The event was hosted by the Mark Wahlberg Youth Foundation, a Four-Star Charity Organization, whose mission is to assist youth and ensure no child is limited or prevented from attaining their lifetime goal or dream due to financial circumstances and to improve the quality of life for inner city youth through a working partnership with other youth organizations. The foundation has raised and distributed over $10 million to many organizations and has helped youth since 2001.
The National Youth Summits on Opioid Awareness are a half-day school event designed to educate middle and high school students about the dangers of opioid misuse while promoting the benefits of a healthy lifestyle. The National Summits will take place in four cities across the United States.
For more information visit the Mark Wahlberg Foundations' website
www.markwahlbergyouthfoundation.org
You can watch a video of the event here.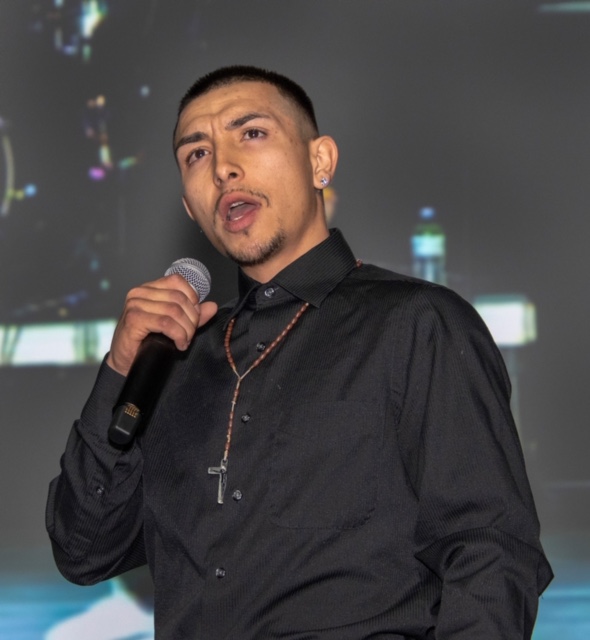 Images courtesy Sam Rodar.